Upcoming Events
Monday, 22nd October 2018
Parent Interviews (Green & Blue Classes)
Tuesday, 23rd October 2018
Parent Interviews (Red Class)
Wednesday, 24th October 2018
Parent Interviews (Green & Blue Classes)
Thursday, 25th October 2018
Individual Photos and Family Photo Evening
Friday, 26th October 2018
HALLOWEEN PARTY (9-11 ALL SESSIONS)
Saturday, 27th October 2018
School Closure
Monday, 29th October 2018
School Closure
Tuesday, 30th October 2018
School Closure
Wednesday, 31st October 2018
School Closure
Thursday, 1st November 2018
School Closure
Friday, 2nd November 2018
School Closure
Monday, 5th November 2018
Book Fair
Tuesday, 6th November 2018
Book Fair
Wednesday, 7th November 2018
Book Fair
Thursday, 8th November 2018
Book Fair
Friday, 9th November 2018
Book Fair
Tuesday, 13th November 2018
Jo-Jingles (Red and Green Classes)
Wednesday, 14th November 2018
Jo-Jingles (Blue Class)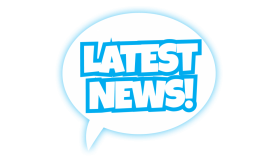 welcome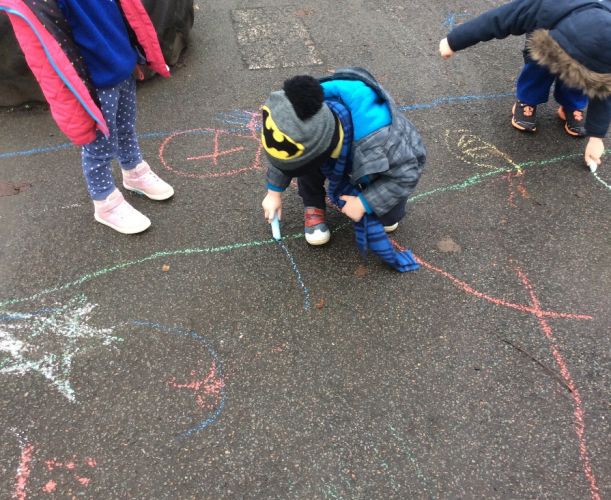 OCTOBER
OCTOBER'S TOPIC - Home Sweet Home Colours - ORANGE, BROWN and BLACK
Most of the children have settled into the nursery routine and you will have the opportunity to talk to your child's class teacher this month about their progress. A letter will be sent home shortly with dates and information.
Thanks for all your family photographs - lots of chat about who is special in their life. This will continue during October with our topic 'Home Sweet Home'.
Song/Rhyme sheets for each month are available in the front hall at a cost of 20p. Just put your money in tin provided. Thanks.
September Birthdays - A big Happy Birthday to Rabbie, Mollie, Mason and Sofia in the Red Class and Ethan in the Blue Class - Hope you had a great day!
School Holidays 2018/19
Staff Training
29 October 2018
HALLOWEEN
30 October – 2 November 2018
CHRISTMAS
24 December 2018 – 3 January 2019
Staff Training
4 January 2019
HALF TERM
18 – 19 February 2019
Staff Training
16 April 2019
EASTER
17 – 26 April 2019
Staff Training
3 May 2019
MAY-DAY
6 May 2019
BANK HOLIDAY
27 May 2019
Staff Training
28 May 2019
ALL DATES ARE INCLUSIVE
Last day of Term – 28 June
Mossley Nursery School, Hazelburn Rd, Newtownabbey BT36 5NA | T: 028 9083 5549